SELECTION OF COAS PAKISTAN ARMY
Responsible Author: Aurangzeb Akbar | London , 11/24/2022, 15:54 Time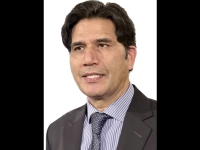 USPA NEWS -
Power Must Be Taken Away from Pakistan Politicians to Select Army Chief
Shazada Hayat President UICF (UK) and international community welfare campaigner is starting to campaign and lobby to take the powers away from politicians of Pakistan not to be able to appoint the Army Chief of Staff. Shazada Hayat a well-known academic, writer and law graduate has dedicated most of life to community welfare and cohesion, promoting UK Pakistan relations. He has now embarked on drafting a legislation (A Bill of Parliament) and to get the constitution amended and abolish any existing Acts of Pakistan Parliament, to take the power away from the prime ministers/ politicians to select and appoint an Army Chief of Staff of Pakistan.
Shazada Hayat said, Throughout the history of Pakistan various prime ministers have been encouraged by their politicians to interfere with the nation's sacred institution, the Pakistan armed force, especially the Pakistan army.
915 Martyred, 107887 orphaned
Responsible Author: Aurangzeb Akbar | London , 11/21/2022, 22:09 Time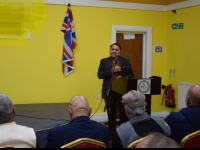 USPA NEWS -
The UK based Kashmiri International rights outfit representing the diaspora community and world renowned Kashmiri think tank Global Pak Kashmir Supreme Council (GPKSC) Chairman Raja Sikander Khan talking to media stated that they are saddened by the appalling attitude and turning a blind eye of the world community towards the atrocities committed on innocent and oppressed people of Illegally Indian Occupied Jammu & Kashmir by the hands of fascist RSS Indian Government and their brutal armed forces. Kashmiri children face the brunt of Indian state terrorism, 915 Martyred, 107887 orphaned and thousands pelleted during last 34 years.
more articles
| | |
| --- | --- |
| 11/21/2022, 08:50 Time | | Civil Society Groups Seek Partnership Against Huma... |
| 11/21/2022, 07:55 Time | | Her Majesty Queen Elizabeth II Remembered at Briti... |
| 10/18/2022, 10:01 Time | | IMRAN KHAN makes history by winning six NA seats i... |
| 10/12/2022, 23:52 Time | | Massacre of the citizens of the state of Jammu and... |
| 09/28/2022, 18:34 Time | | Expecting global peace without ensuring global jus... |
| 09/20/2022, 20:29 Time | | Britain Bids Farewell to H.M. Queen Elizabeth II, ... |
| 09/08/2022, 09:45 Time | | Top Matric student worked harder to honour his Par... |
| 08/27/2022, 04:18 Time | | Russia, Iran & India Wish and Support Rishi Sunak ... |
| | |
| --- | --- |
| | RAHMA-SOPHIA RACHDI |
| | Daren Frankish |
| | Ruby BIRD |
| | Yasmina BEDDOU |
| | Aurangzeb Akbar |