Search results for: "2019"
24th to 27th October 2019 in Palestine
Responsible Author: Wisuschil - Media & Law | Munich/Vienna, 09/14/2019, 10:06 Time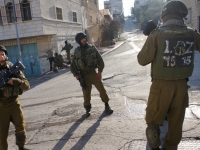 Wisuschil - Media & Law -
As a Palestinian and international movements resisting the Israeli systematic polices against Palestinian, including occupation, the annexation Wall, the Israeli illegal settlements, the forcible displacement and the destruction of our lands, we are among those at the frontlines in defending our struggle for self-determination liberation and freedom. Our struggle will enhance paving the road for justice in the Occupied Palestinian Territory.
Today, we are as determined as ever to resist until freedom, justice and equality is achieved. We have resisted generation after generation, in the refugee camps, in the prisons, in the fields and in the streets and we will continue to do so.
We call on all those that are fighting oppression, discrimination, racism and colonisation across the globe to join us in this conference in order to share our experiences so that we can learn from each other and build a united front against racism, repression, colonialism, exclusion and exploitation. Let's join hands in a common struggle for a just World without Walls.
Sept. 6-9, 2019 At PORTE DE VERSAILLES
Responsible Author: Ruby BIRD & Yasmina BEDDOU (Journalists/Directors) | PARIS - PORTE DE VERSAILLES, 09/13/2019, 09:24 Time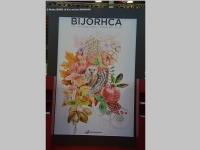 USPA NEWS -
A unique opportunity to discover a complete and representative offer but also to identify the trends and innovations of the jewellery market :
* Finished jewellery (Fashion Jewellery, Fine Jewellery, Watches, Fashion Accessories)
* Packaging & services (Packaging, Insurance / Banks, Manufaturing technology, Security)
* Matières premières (Jewellery supplies)
* 350 exhibitors (58% international, 40 nationalities) - There are more than 350 of them each session, leaders in the sector or young designers, and represent a global market offer: designers of costume and precious jewellery, watches, fashion accessories, piercing, suppliers of raw materials, manufacturers of packaging, point of sale equipment, service providers.
| | |
| --- | --- |
| | RAHMA-SOPHIA RACHDI |
| | Daren Frankish |
| | Ruby BIRD |
| | Yasmina BEDDOU |
| | Roberto Magni |