Search results for: "Tehlka.tv / Skyplus News"
Sir.Rafal Marcin Wasik gave his Remarks
Responsible Author: Aurangzeb Akbar | London, 07/07/2020, 20:18 Time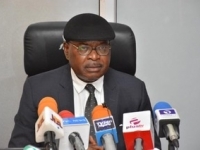 USPA NEWS -
IHRC MEETS WITH THE CHIEF JUDGE OF THE FEDERAL CAPITAL TERITORY (F.C.T) HONORABLE JUSTICE ISHAQ USMAN BELLO; IN ABUJA NIGERIA; ENDORSES HIM FOR INTERNATIONAL CRIMINAL COURT NOMINATION.
The secretary general of the International Human Rights Commission Sir. Prof. Rafal Marcin Wasik gave his opening remark via a zoom video conference. He expressed His delight to be part of the epoch meeting, He further stated that the occasion is the first time his officially addressing African countries particularly Nigeria ever since he become world secretary general of IHRC. "This is not out of neglect but I was only waiting for a day like this". He said.
JAHANGIR TAREEN KHAN
Responsible Author: Aurangzeb Akbar | London , 06/28/2020, 14:19 Time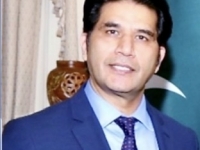 USPA NEWS -
The principle of politics, politicians and rulers throughout the world has vastly changed since the times of Prophet Muhammad (PBUH) Hazrat Ali (RA), Hazrat Uma Farooq (RA) Sultan Salahuddin Ayubi and Qauid-E-Azam Muhammed Ali Jinnah. These immortals, icons and legends ali owed their allegiance to God and their guidance and directions came from the Holy Quran, said Shazada Hayat President UICF (UK) and international community welfare activist. Those great leaders believed and practiced justice and fairness. They challenged and fought to defend the orphans, the weak, the old, the widows and the orphans. They conquered the oppressors, suppressors and the exploiters. Today, sadly politics has changed and so have the politicians and rulers.
| | |
| --- | --- |
| | Daren Frankish |
| | RAHMA-SOPHIA RACHDI |
| | Ruby BIRD |
| | Yasmina BEDDOU |
| | Aurangzeb Akbar |